Awards
---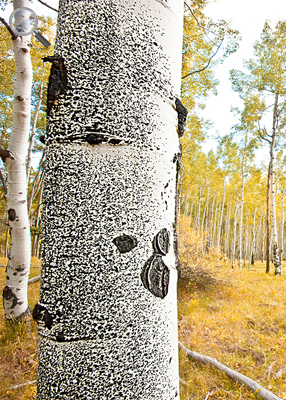 Spotted Aspen Summer, 2009
Winner of Banner Contest in Golden, Colorado
This image was selected by public vote at the Foothills Art Center
for creation of a banner celebrating Golden's
150th Anniversary.
The finished banner is over two stories high!
---
Blue Herons October 2009
Evergreen Center for the Arts Paint
Sculpt and Shoot Triptych (Heron 1, Heron 2, Heron 3)
Selected as one of 12 entries for inclusion in the new PPS calendar; one of the three images was also selected for the cover of Mountain Connection magazine in April 2010.
Gale Gatto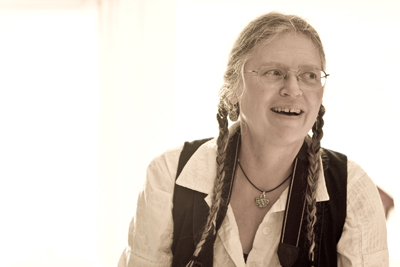 From an early age, I found myself captivated by art and the beauty around us. With photography, I learned how to capture the glory of the natural world – and have been continually challenged by the concept of transferring my ideas and perceptions onto paper. I love light in all its permutations, and strive to create images that reproduce what my eyes see (which, of course, is impossible!).
I've been taking photographs for more years than I care to admit (my son wrote that phrase!), first showing my work in Taos, New Mexico during the 1980s. My first love was macro photography, and I have expanded that focus into landscapes with a macro edge. I invite you to share my vision of sweeping landscapes with tiny details, and glimpses into the hearts of flowers and the eyes of animals.
I hope you enjoy my work.
Get Some Art
I do all my own printing with a Canon IPF 5100, using 17" roll paper. Most of my landscape prints are approximately 17" tall and 34" to 44" wide; some are longer. Birds, animals and flowers tend to be smaller.
I use different paper depending on the final desired effect. A landscape may look best on cotton mat, while wildlife is usually best on high gloss paper. Please allow me to make the paper selection.
My photos are priced based on their longest dimension. Select a print and then decide on what size you want the longest side to be. Please contact me for the actual dimensions that result.
Prices for unmated, unframed, signed and numbered prints (shipped rolled in a tube):
| | |
| --- | --- |
| 20 to 30 inches | $120.00 |
| 30 to 40 inches | $195.00 |
| 40 to 50 inches | $225.00 |
Shipping and handling charges are: $15.00
Colorado residents must pay an additional 3.9 percent sales tax.